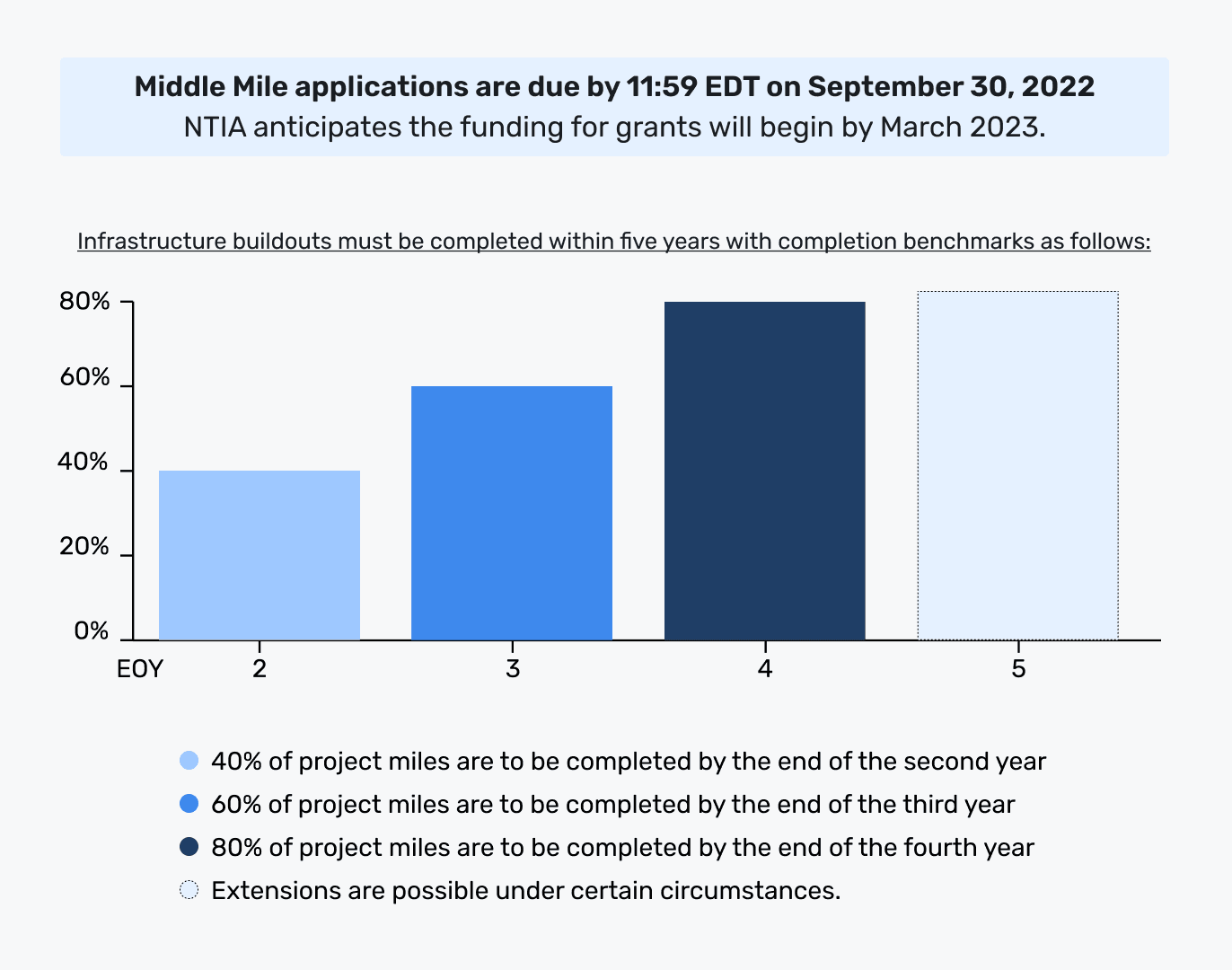 September 30, 2022, 11.59 p.m. EDT : Middle mile grant application deadline.
March 1, 2023: NTIA expected to start awarding the middle mile grants
---
Infrastructure build-outs must be completed within five years with completion benchmarks as follows:
40% of project miles are to be completed by the end of the second year
60% by the end of the third year
80% by the end of the fourth year
Extensions are possible under certain circumstances.
Applicants must submit a detailed timeline, as well as detailed information about climate resiliency, environmental impact, labor practices, type of technology to be used, competitive landscape analysis, interconnection policy, community anchor institutions, and more.